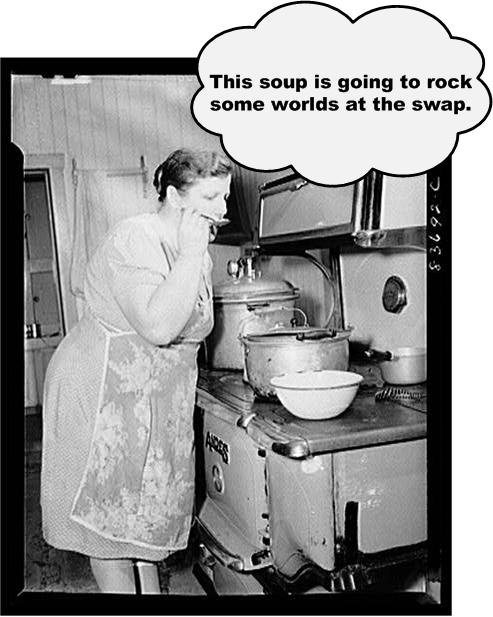 No, it's not a joke. My post about Soup Swap was picked up at BlogHer, where it was found by the soup loving goddesses of The Gracious Bowl, a DC blog about, yes, SOUP. Inspired by our soupy goodness, they decided to host their own. Meanwhile, in Boston, the Wooden Spoon of Power was passed along to a new Master of Soup Ceremony. All these events converged, emails were exchanged, and National Soup Swap Day was declared.
The Soup Swappers of Boston, Washington DC, and Seattle encourage YOU to host a soup swap in your town on January 23rd, making this a craze that sweeps the nation. And, so there's soup for those that might not get the chance to have some, please add a canned soup drive for a local shelter to your soup swap party, courtesy of the thoughtful ladies of The Gracious Bowl.
If you want to know how to host a soup swap, there are general guidelines here. If you do host a January 23rd soup swap, please drop me a line so I can let the other soup swappers know who's participating and add your city to the press release. And you, you overseas people? You know who you are. We'd love to be able to call it International Soup Swap day, so if you can round up your neighbors and get them in on the swapping, do let me know.
Swap on!